Happy new year! We have a few announcements on submissions for this year's convention.
Activity Book
As we hinted at in our last post, we plan to produce an activity book this year, similar to the digital one we released for Mysterium 2020. If you submitted a page for the digital book and would like it printed in the physical edition, please resubmit it. You may submit as many pages as you like, and since this is not a contest, the normal rules around prior public displays of the work do not apply. See our
Activity Book Submissions page
for details. The deadline for page submissions is
April 24
.
Discord Creativity Prompts
We received a number of great entries for our December prompt: "Gift Giving". We'd like to highlight one in particular: this excellent piece of artwork by
laughingpineapple
: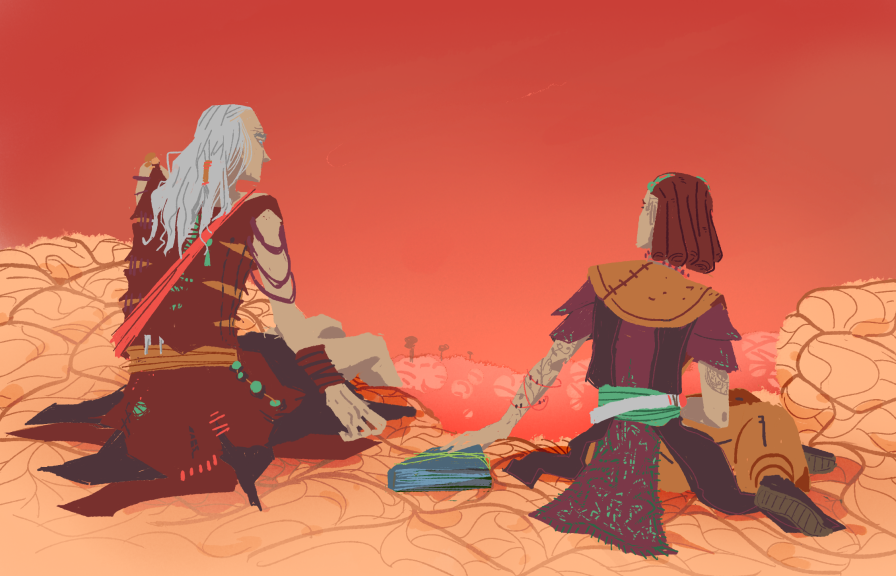 Come check out hers and others' talented works on our
Discord server
in the #submission-gallery channel!
T-Shirt Reminder
Remember: submissions for this year's t-shirt designs are open until
February 20
, and once again the two winning designers will each receive a free shirt! Check out the details on our
T-shirt Design Submissions page
.
Email Issues
It has been brought to our attention that some emails haven't made their way to the committee, particularly those sent from Yahoo addresses. If you send us an email (especially for any art submissions) and you don't hear back from us in a day or two, please reach out via Discord or the
Contact
page on our website. Note: Event submissions are handled directly through the website, and we are not aware of any problems with that functionality. We typically don't respond to event submissions until closer to the convention, when we begin planning the schedule.
Until then,
Dan
Mysterium 2022 Chair