Shorah! We're getting underway with planning for Mysterium 2024 and have a few updates to provide.
Traveling to Canada
Since Mysterium will be in Canada next year, it's important to pay attention to any immigration requirements. There are a few links on the
Location page
to help direct you. Most importantly: if you don't have a passport, don't procrastinate, since it can take a few months for the application to be processed.
Also, and this cannot be overstressed: rely on official sources for immigration information. We are simply providing these links for convenience. Do not rely on advice from our Discord server or any other unofficial source.
2024 Theme and T-Shirt Designs
We have chosen a theme for Mysterium! Since this will be the 20th anniversary of Revelation, we're going with Serenia (think of Montreal's waterways).
On that note, we're also opening t-shirt design submissions. Submissions will be accepted until
February 25
. Details are available on the
T-shirt design page
but in general we will look favorably upon designs that incorporate this year's theme and the host city.
July Creativity Prompt
In recognition of the variety of creative submissions we receive, we decided to choose two winners for July's topic of Sun: one for visual, and one for written.
The written winner is
Salvo Ludus
with the story "
Gehn's Sun
".
The visual winner is Grayson aka
redwoodrroad
for this image of Gehn's lab with the sunlight streaming in through the windows: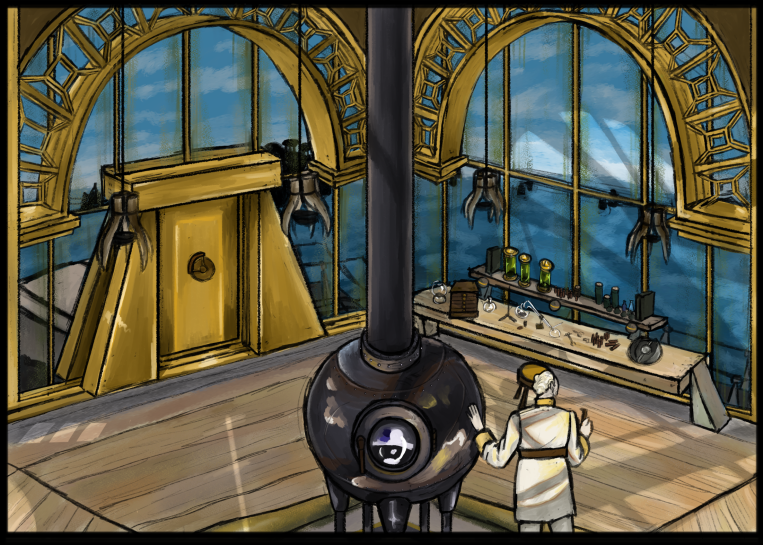 There are still a few days left for August's topic of Blazing.
That's it for now! We'll have more soon on additional submissions and 2024 logistics.

Annacat and Dan
Mysterium 2024 co-chairs

Hello all! This will be my last blog post for quite some time (you can stop celebrating now), as I am handing off the reins to next year's co-chairs - although first a few 2022 housekeeping details.
YouTube Videos
If you'd like to relive any moments from this past year's convention, all YouTube videos from Mysterium 2022 are now available on
our channel
.
Survey Highlights
Thank you to everyone who filled out our 2022 survey. There were a few responses we'd like to highlight:
Meow Wolf went over quite well. We'll look into similar excursions for future locations. (Chair's note: I'm really glad people enjoyed this. I went there in January and my immediate reaction was "we have to do this during Mysterium").
Cavern Feud was well-received. We'll see if we can come up with enough questions to do it again, but regardless, we'll aim for any game show events to involve larger groups like this.
A number of people asked about the possibility of ASL or captions. An ASL translator is most likely out of our budget; however, while we cannot yet make any promises, we are looking into captioning options for 2023.
August Prompt Winner
We received what might have been a record number of submissions for August's topic of "Travel" and this was not an easy one to choose. However, we ultimately had to go with
laughingpineapple
's submission of the three siblings on a trip together:
Mysterium 2023
As you may have heard at the end of this year's Mysterium, we will be heading to Spokane for 2023! Cyan has once again invited us to their area, and we hope to see you all join us there. We have not yet determined dates, but we hope to announce those sometime this fall. That said, I'd like to introduce you to next year's co-chairs: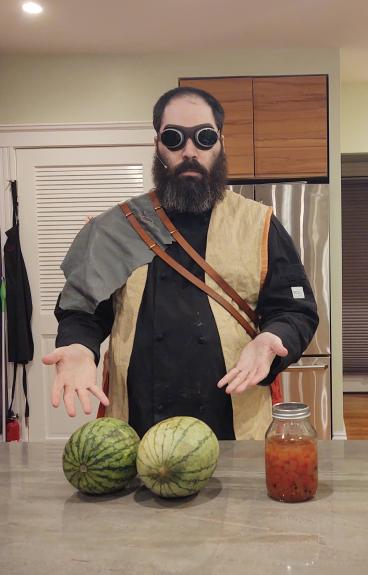 Elliot "Taniith" Borenstein
- Known primarily for chairing several Mysteria over the past 10+ years, you may also recognize him from his brief stint in the early 90s on the hit U62 show, "Cooking With Esher". Despite saying in 2019 that he would never chair a Spokane year again, his plan to talk Kelly into the role backfired spectacularly, leading to their partnership this year.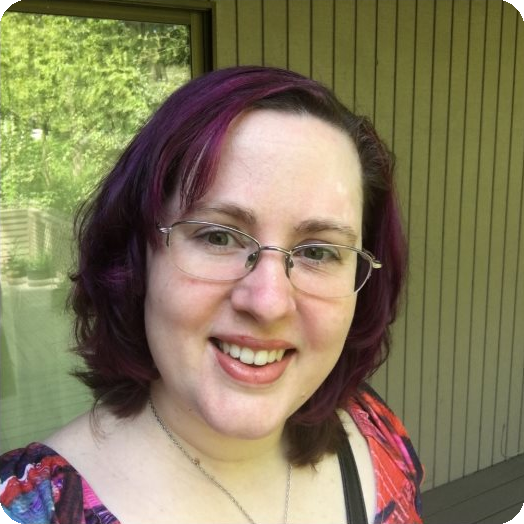 Kelly "Rayne" Coston
- Kelly hails from the Pacific Northwest and has been drawing since she could crawl. Her days are usually filled with coffee, running a small business, and staring at her screen until art magically appears. Her evenings are usually filled with husband or cat snuggles and video games. A long-time Myst fan, she discovered her Myst family in 2014 and quickly joined the staff as the primary Creator of All Things Pretty and the Tormenter of Attendees on the Puzzle Team. She and the other members of the Puzzle Team are looking forward to tormenting attendees with brain melting puzzles this year!
Once again, thank you to all who joined us for Mysterium 2022 in Denver, whether in person or online. I'm glad I was able to welcome so many of you here, and look forward to seeing you all in Spokane.
Dan
Mysterium 2022 Chair