Happy March! As you might have guessed, we have chosen t-shirt designs for this year.
T-Shirts
As a change this year, we're putting the multi-color design on the front, depicting the floating electromagnetic chamber in Voltaic, by
Claire "Shoom'lah" Hummel
.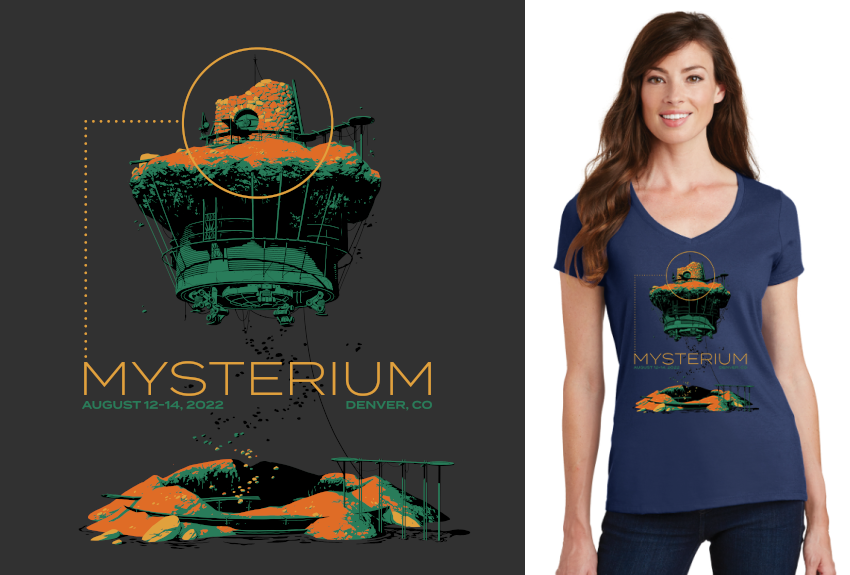 The back will be printed near the neck of the shirt, and
calumTraveler
's design shows the falling man being thrown from Blucifer, Denver International Airport's famous piece of art.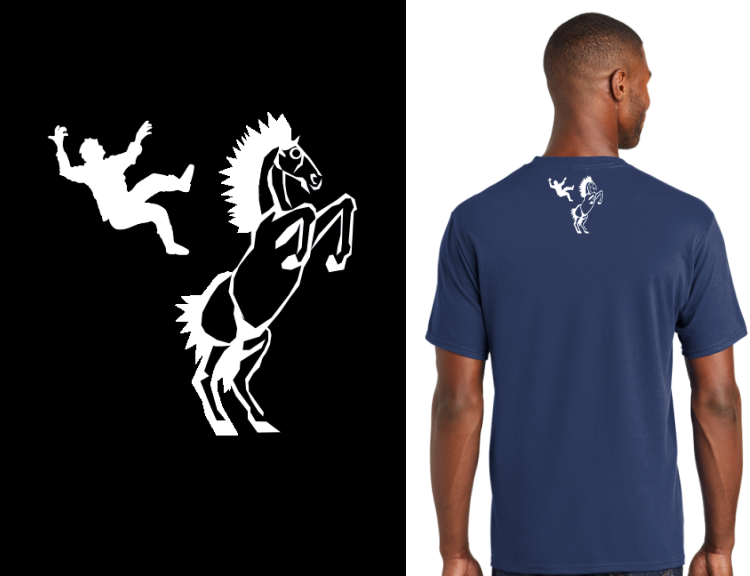 We received several excellent submissions, and we could only choose two, so if your design wasn't chosen, we'd love to use it elsewhere during this year's event.
John Keston
On a more somber note, you may be aware we lost our Gehn, John Keston, last month. Reaching the age of 97, he certainly got quite a bit out of life. At 76, he set a world record for his age group in the Portland Marathon. He continued running into his 90s, and to date still holds multiple US records for over-75 runners. Mysterium and the Myst community will always remember him, and our thoughts go out to his family. You can read his obituary in the Minnesota Star Tribune
here
.
February Community Prompt
It's time to announce another community prompt winner. This time,
Kelly "Rayne" Coston
provided this beautiful Voltaic stained glass design. As always, you can check hers and others' submissions on our
Discord server
.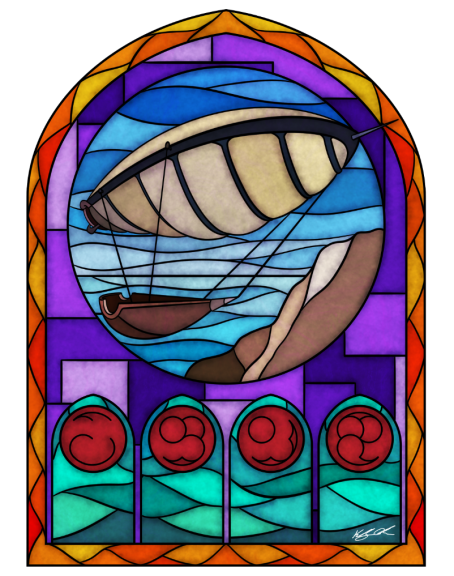 Submission Reminder
We may be done with t-shirts, but submissions are still open for the activity book, events, and the writing and artwork table. See our
Submissions page
for details.
That was a fairly long one! We'll have some additional announcements, including information about this year's hotel, soon.
Dan
Mysterium 2022 Chair