Shorah! We're getting underway with planning for Mysterium 2024 and have a few updates to provide.
Traveling to Canada
Since Mysterium will be in Canada next year, it's important to pay attention to any immigration requirements. There are a few links on the
Location page
to help direct you. Most importantly: if you don't have a passport, don't procrastinate, since it can take a few months for the application to be processed.
Also, and this cannot be overstressed: rely on official sources for immigration information. We are simply providing these links for convenience. Do not rely on advice from our Discord server or any other unofficial source.
2024 Theme and T-Shirt Designs
We have chosen a theme for Mysterium! Since this will be the 20th anniversary of Revelation, we're going with Serenia (think of Montreal's waterways).
On that note, we're also opening t-shirt design submissions. Submissions will be accepted until
February 25
. Details are available on the
T-shirt design page
but in general we will look favorably upon designs that incorporate this year's theme and the host city.
July Creativity Prompt
In recognition of the variety of creative submissions we receive, we decided to choose two winners for July's topic of Sun: one for visual, and one for written.
The written winner is
Salvo Ludus
with the story "
Gehn's Sun
".
The visual winner is Grayson aka
redwoodrroad
for this image of Gehn's lab with the sunlight streaming in through the windows: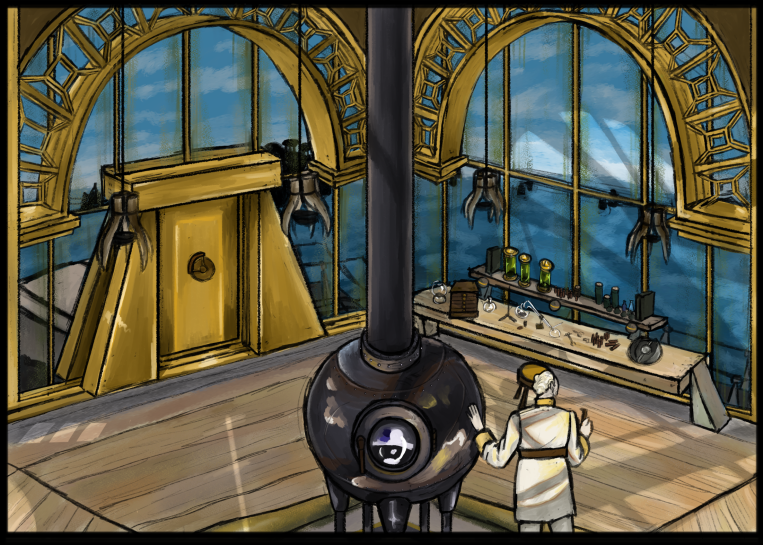 There are still a few days left for August's topic of Blazing.
That's it for now! We'll have more soon on additional submissions and 2024 logistics.

Annacat and Dan
Mysterium 2024 co-chairs