Hello! We are finally ready to start announcing some special guests for this year.
Special Guests
We're ready to start announcing guests for this year. As always, all current and previously announced guests can be found on our
Special Guests page
.
Katie "Kha'tie" Postma

is a long-time fixture within the Myst and Mysterium community. She is now the Social Media Manager for the Myst Documentary.

Philip Shane

is an award winning documentary filmmaker, working on such films as Being Elmo and The Beatles Revolution. Myst fans know him for his upcoming Myst Documentary.

Ryan "greydragon" Warzecha

is Cyan's resident tiki bar authority. He was Head of Developer Relations for Cyan Ventures, and was recently promoted to Associate Designer on

Firmament

.
We have several more confirmed guests to announce very soon. We're still finalizing bios and photos, so they weren't quite ready in time for this post.
Meow Wolf Sensory Advisory
If you are planning to go to Meow Wolf, we would recommend anyone with sensory concerns take a look at the "Light & Noise Sensitivity" section of Meow Wolf's
Accessibility page
for further information.
May Community Prompt
This month we received several great entries for the topic "Villains", and we have our first repeat winner: Grayson aka
redwoodrroad
provided this excellent image of Gehn. As always, you can see his and others' works on our
Discord server
.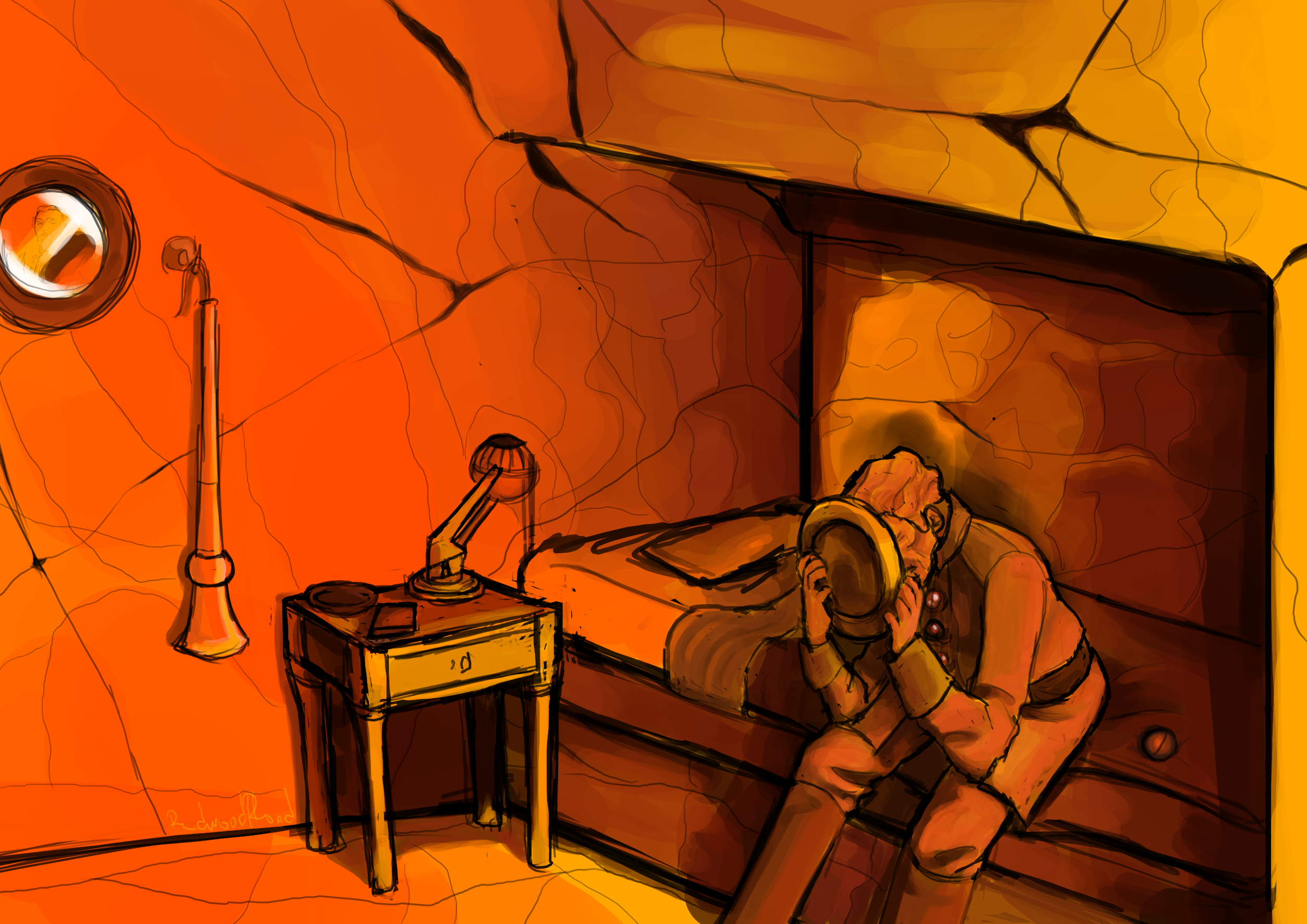 Family Feud Reminder
Our survey for Family Feud is still open
here
. Remember there are no wrong answers, and the more responses we receive the better this will be, so please take a few minutes to give whatever answers you can come up with!
That's it for now, but as mentioned, we will have quite a few more guests to announce in the coming weeks!
Dan
Mysterium 2022 Chair