Hello everyone! We have a few announcements to share.
COVID
As a reminder, we will be requiring COVID-19 vaccines to attend Mysterium this year. Our
COVID page
now has a bunch of information on how this will be handled. If a question is still unanswered, there's a good chance we're still working out the details.
Meow Wolf
We are planning an optional excursion to the interactive art exhibit in Denver called Meow Wolf: Convergence Station. We'll be heading out there for a 7:20 PM entrance the Friday of Mysterium – August 12. Information is available on
their website
, but it's better seen than described. Tickets are available for $35 through our
Registration page
until
June 30
. Note: all ticket purchases will become nonrefundable after this date, regardless of any other refunds allowed.
April Community Prompt
This month we received several great entries for the topic "Atrus Family Road Trip", and the winner was this alternate timeline image involving Gehn being around for Sirrus and Achenar, by Grayson aka
redwoodrroad
. As always, you can see his and others' works on our
Discord server
.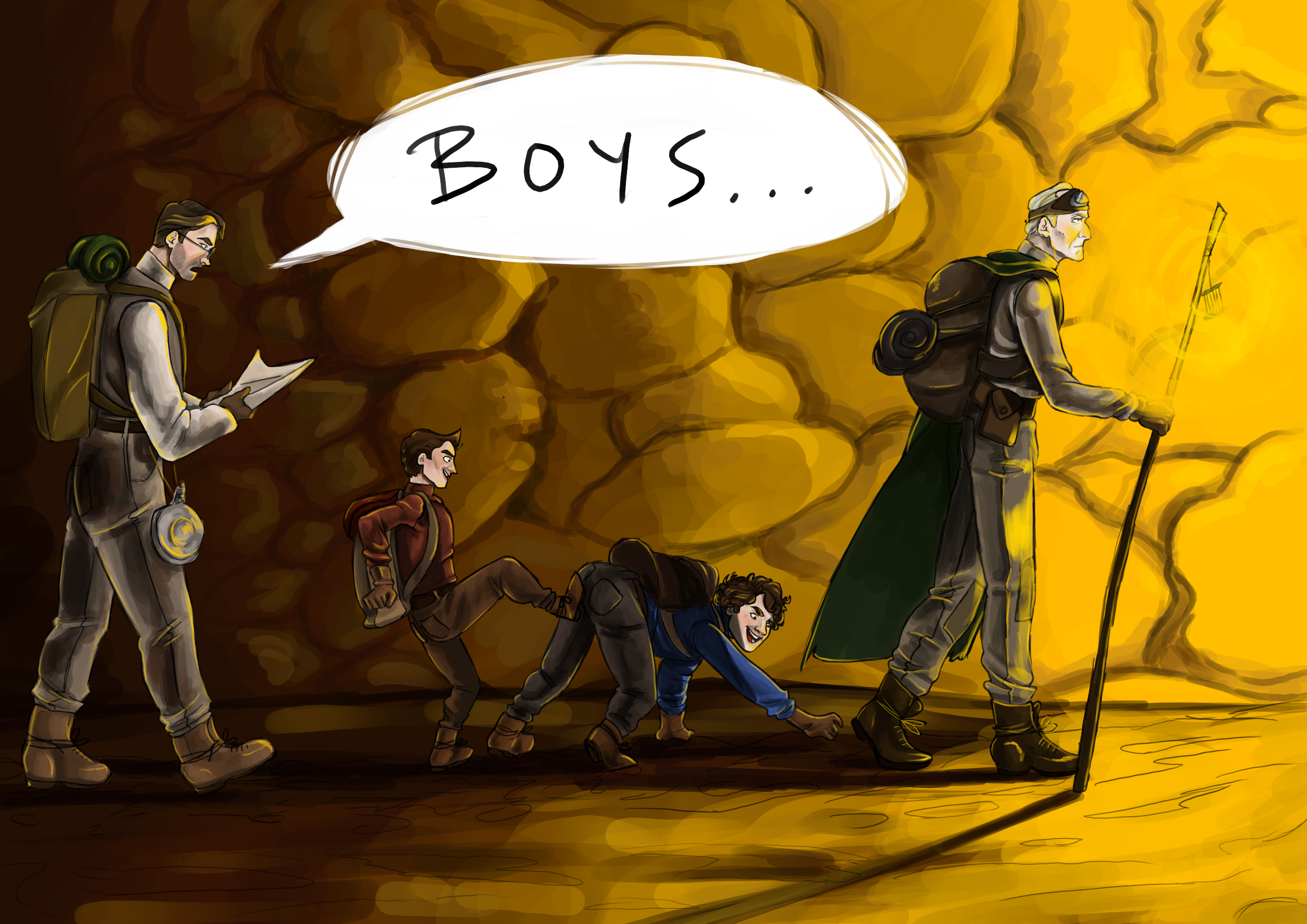 Submission Reminder
Submissions for the activity book and for events are open for just over another week, until May 22. See our
submissions page
for details.
Registration Reminder
There are still a couple days to purchase an early
registration
for $25 (or premium with a t-shirt for $40)! After this Sunday, May 15, the price will increase to $30, and t-shirts will no longer be available for presale, although some may be available at the door.
That's it for now. We're working out some details with Cyan and will hopefully have some special guests to announce soon!
Dan
Mysterium 2022 Chair