Greetings from snowy Colorado! Yes, snowy. We just saw our first snowfall of the season. We have more submissions open plus another round of prompt winners.
Writing and Artwork Submissions
In addition to co-chairing this year, Annacat has once again graciously offered to run the writing and artwork table. We have decided to add a limit of 5 pages for any printouts to save the trees and wallets. If your piece is longer you may wish to direct people to a website or other location where they can read the full text. See the
Writing & Art Table Submissions page
for details.
September Creativity Prompt
We had some more great submissions for the month of September. This month's written winner was
Salvo Ludus
with the story "
The Linking Game
".
The visual art winner was Grayson aka
redwoodrroad
with this image of a young Gehn at his desk: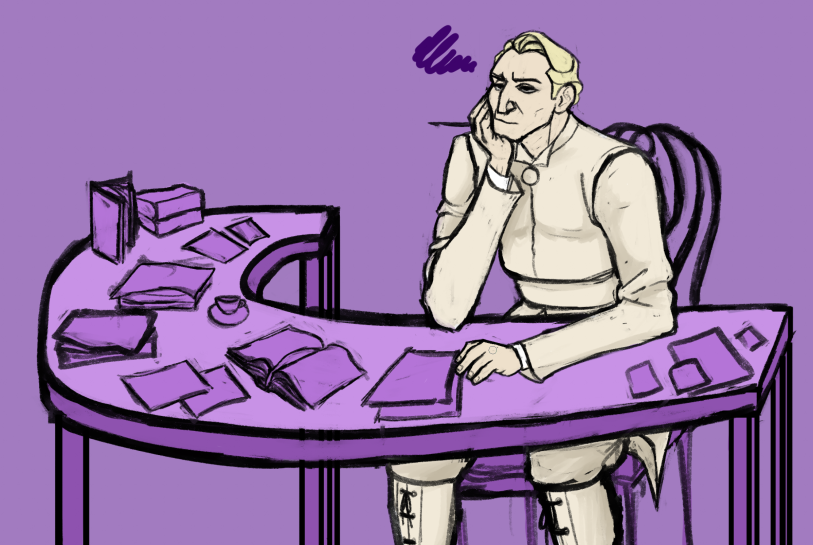 There are still a couple more days for October's topic of "Noir".
More announcements to come, but for now, happy Halloween!
Annacat and Dan,
Mysterium 2024 co-chairs