Shorah and happy weekend!
Mysterium is approaching quickly and we have a couple of quick announcements. 
Event Submissions Last Call
Event submissions are closing on April 29th at midnight, so if you have a presentation idea you'd like to share, please send that in! The morning of the 30th we will lock submissions and begin to finalize the schedule. If you have an event you'd like to submit, please check out the Event Submissions page.
Table Submissions Still Open
We still have openings for The Table (writing and art table) submissions! A perfect opportunity to show off your work without having to stand up in front of everyone. Please check out The Table submissions page for more information.
COVID Policy Update
As of April 18th, the FDA has simplified the COVID vaccination. Initial doses of the vaccine will no longer be available and US attendees will be considered fully vaccinated if they have received a bivalent dose as long as it was between the dates of September 2, 2022 and June 23, 2023. For more information, please check out the FDA announcement as well as our COVID Policy page.
Note: this change only applies to attendees from the United States. Attendees from abroad should follow the existing policy.
Another note: If you've already registered, you may receive an email from our registration system with the updated policy.
March Creative Prompt Winner
And last but not least, March's "Idle Hands" prompt! We had a lot of great submissions, but Kefrith's Gemedet set took the cake.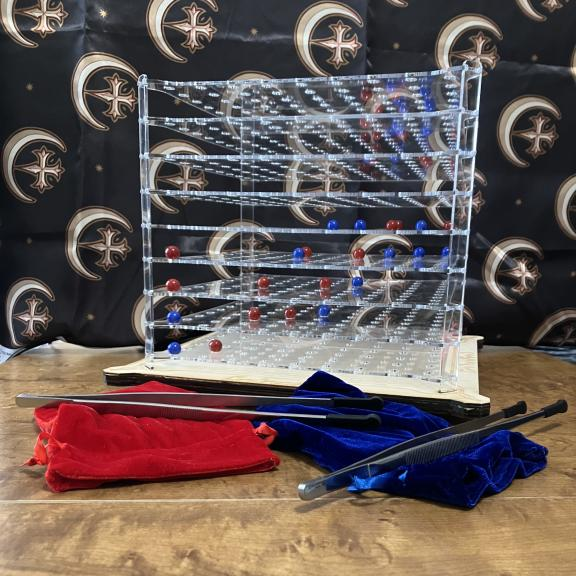 We've got a lot of great stuff in the works so please stay tuned!
Much love,
– Kelly "Rayne" & Drea "m13"
Mysterium Co-chairs