Greetings all
It seems like just yesterday we posted that there were six weeks until Mysterium, and yet here we are, only two weeks away from Mysterium 2019! Are you ready? Excited? We can't wait!
With Mysterium just around the corner, we have some updates and reminders for you. Let's jump right in!
A Beautiful Surprise…
To kick things off, we have a beautiful surprise! Early-bird registrants will receive the below patch when they check in: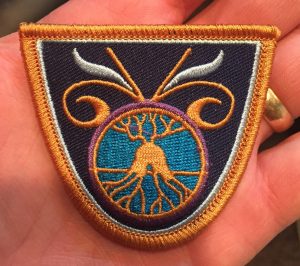 These patches were designed by our very own Taniith. We only have enough of these exclusive patches for early-bird registrants, but we have something else for everyone: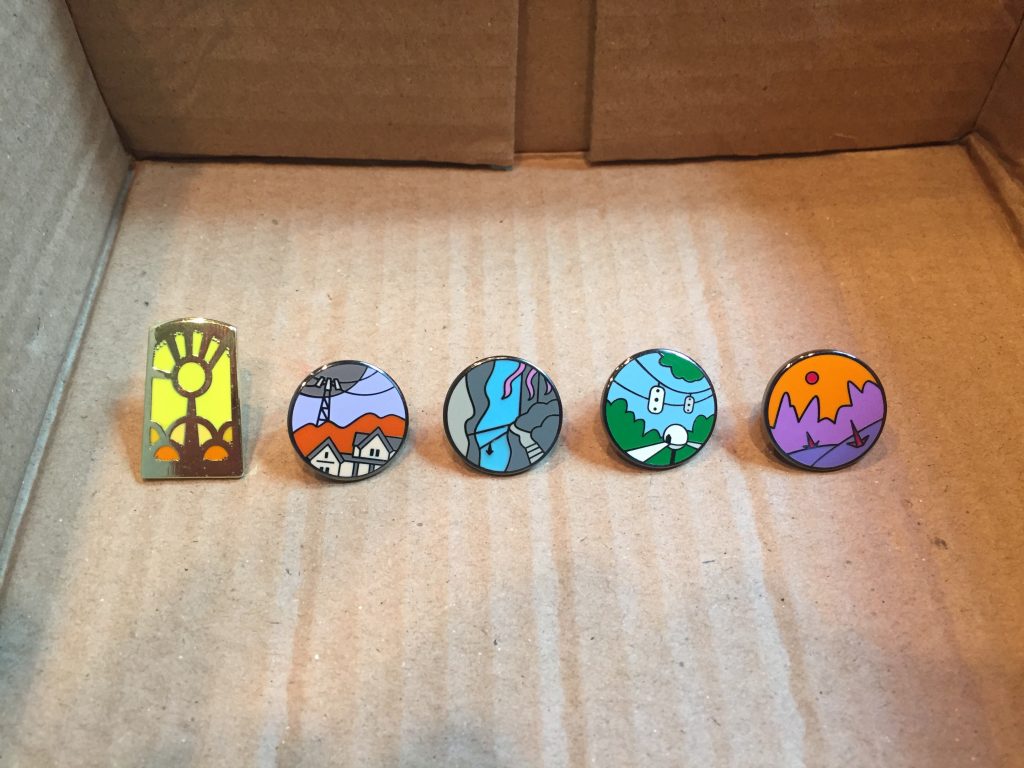 Early-birds each get a full set of pins for free, but everyone is welcome to buy more pins (while supplies last). The lamp pin was designed by "Moiety Jean" Fioca, while the four Obduction pins were designed by Xemylixa.
Reminder: Topics and Questions for Panels
This year, Mysterium has a number of panels with our special guests on the schedule. To help make those a success, we'd love to hear your ideas, questions, or topics of interest for our panelists to discuss or answer. If you have some, please send them along using this form. You're more than welcome to submit as many ideas as you'd like.
Open Mic Night
Last year we ran a very successful event called Mysterium Showtunes, and this year we're expanding on the concept with our Open Mic Night on Saturday evening. Whether it's a poem, a song re-written in the original D'ni, or a love ballad between Atrus and Catherine, we'd love to hear what you can come up with! The possibilities are endless.
While there will be some time before the event to write something, if you're interested in participating we encourage you to create your material in advance. Not sure where to start? Take a look back at last year's award winning performances on YouTube or peruse our collection of lyrics.
If you would like music in the background, please either have a copy of it ready or located on a service like Spotify or Apple Music. Also, be sure to practice with the music! It's not always as easy as you might think.
Frequently Asked Questions
We've compiled a list of FAQs and useful information to know on our Mysterium 2019 FAQ page. This page has more detailed information about autographs, the logistics of our trip to Cyan, and more, so we encourage everyone to take a look.
On a related note, if you have a costume you would like to wear during the weekend, we encourage you to wear it on Saturday. After all, Cyan HQ makes for an excellent costume parade venue! Please note that much of the visit to Cyan will be outdoors, so plan accordingly.
That's it for today's update. We can't wait to see you all in just a few short weeks!
Mysterium 2019 Committee